Image

Image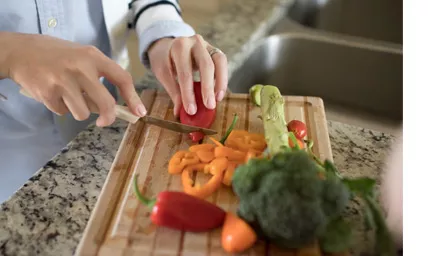 Diabetes & Endocrine Conditions
Overview
Your endocrine glands make hormones that affect how you feel, sleep, grow, function sexually, digest food and even breathe.
If your body doesn't make the right amount of hormones or respond to them correctly, your doctor may recommend you speak with an endocrinologist. Endocrinologists specialize in conditions that are affected by these glands, such as diabetes, growth disorders, or pancreas issues.
At Ballad Health, you can trust your endocrine care team to help you bring balance to your system and make you feel more like yourself.
Conditions We Treat
Adrenal gland disorders

Cholesterol (lipid) disorders

Diabetes

Fatty Liver disease

Growth disorders

Low testosterone

Metabolic syndrome

Obesity

Pancreas conditions

Pituitary gland disorders

Polycystic ovary syndrome (PCOS)

Thyroid disorders
What to expect
Endocrine services and treatments
Depending on your condition, your doctor might suggest a variety of treatments or services:
Diabetes care and education to help you manage your condition and live healthier
Hormone replacement therapy to do the job of a gland that isn't making enough hormones
Pediatric endocrinology services for your children
Surgical procedures to remove glands or tumors
Other resources