Robotic-Assisted Surgical Services
Overview
When you need surgery, you want to make the right choice.
Whether it's a hospital close to home, a specialized surgical team or a surgeon that harnesses the capabilities of robotic-assisted surgery, we've got you covered.
At Ballad Health, we offer a wide range of surgical options to help make the choice that works for you. Our expert surgical teams and providers will work with you and your family to identify the best option that fits your unique care plan.
Our robotic-assisted surgical systems give our surgeons the most advanced precision tools to perform delicate procedures with smaller incisions and quicker recovery times.
Conditions We Treat
Anal and distal rectal cancer

Benign prostatic hyperplasia

Cardiovascular disease

Colon cancer

Gallbladder conditions

Gastroesophageal reflux disease (GERD)

Hernia repair

Hysterectomy

Inguinal and ventral hernia

Joint pain

Kidney disease

Prostate cancer

Rheumatoid and psoriatic arthritis

Tumors

Uterine and vaginal vault prolapse

Weight loss
Robotic-assisted surgery at Ballad Health
Ballad Health is investing in the Appalachian Highlands by offering the latest robotics technology for surgical services in many of our facilities. Our surgeons have access to the most advanced and precise surgical systems currently available and are using the platform to provide the best possible care for our patients.
What is robotic-assisted surgery?
Robotic-assisted surgery gives your surgeon the most precise tools available to perform delicate procedures with smaller incisions and better outcomes. This is especially useful for parts of the body that may be hard to reach.
With robotic-assisted surgical procedures, your surgeon always remains in control. The robotic surgical system acts as an extension of the surgeon's ability, allowing them to expand their already expert skillset.
While this form of surgery isn't new, Ballad Health has invested in the most up-to-date and advanced technology for our surgeons to use in the operating room.
Robotics training program for surgeons
We've also developed a robotics training program for new and incoming surgeons to ensure that Ballad Health remains a leader in robotic-assisted surgical procedures.
Ballad Health is the first health system in the country to implement Orpheus, a clinical media management platform that provides efficient workflow, easy collaboration and enhanced interoperability for our clinicians.
Benefits of robotic-assisted surgery
With robotic-assisted surgery, your doctor can operate using a magnified view and tiny instruments that provide surgeons enhanced vision, precision and control during a procedure.
The way that the procedures are performed depends on the surgical system being used, but robotic-assisted surgery can generally provide enhanced benefits for patients.
Better quality outcomes during a procedure
Less surgical pain and blood loss during surgery
Smaller incisions that lead to less surgical scarring
Shorter hospital stays and recovery times so you can get back to your life quickly
Common specialties and procedures
Ballad Health currently offers robotic-assisted surgery as an option for a variety of surgical specialties, including:
Your doctor may suggest robotic-assisted surgery if you're receiving one of the following procedures:
Bariatric surgery
Cholecystectomy
Colon resection
Foregut
Hernia repair
Hysterectomy
Inguinal hernia
Nephrectomy
Partial nephrectomy
Prostatectomy
Rectal resection
Sacrocolpopexy
Ventral hernia
Wedge resection
Meet our robots
Ballad Health offers a wide range of robotic surgical systems in our facilities. Depending on your condition, your surgeon may utilize one of the robotic-assisted systems listed below.
Da Vinci® surgical system
Da Vinci surgical systems are used in our hospitals for general surgical procedures and some specialty procedures.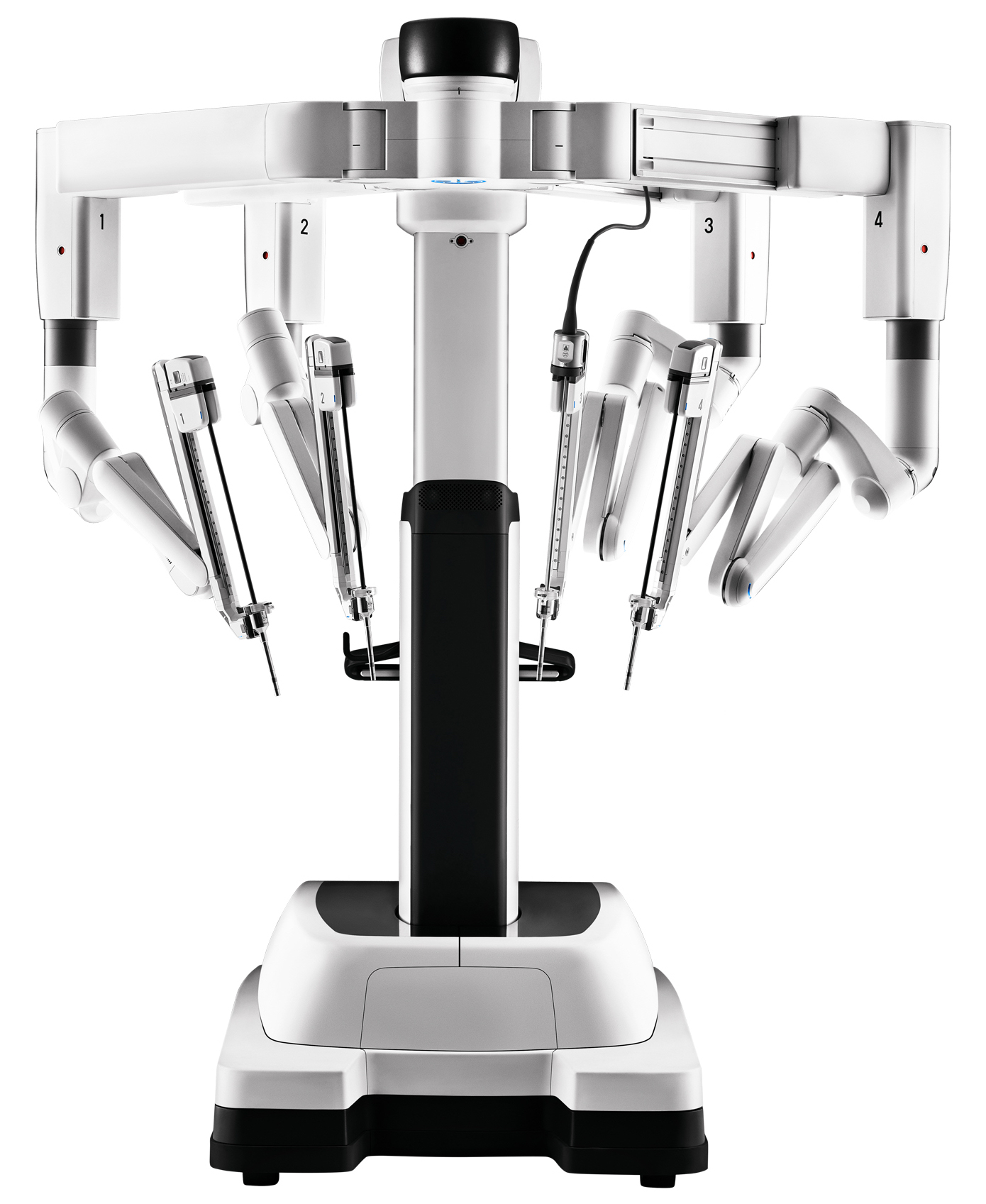 The da Vinci system gives your surgeon a high-definition 3D view during the operation, which allows them to see parts of the body that have never been seen before during surgery.
Due to its highly detailed view and small instruments, the da Vinci system allows for:
Better control during a procedure
Less surgical pain for patients
Faster recovery times
The da Vinci surgical system is currently offered at Bristol Regional Medical Center, Franklin Woods Community Hospital, Holston Valley Medical Center and Indian Path Community Hospital.
Learn more about the da Vinci surgical system.
Mako robotic-assisted arm
Mako SmartRobotics™ is a surgery system often used for orthopedic procedures, such as knee and hip replacements.
The Mako utilizes a highly detailed CT scanning software that helps your surgeon develop an incredibly comprehensive surgical plan for a partial or total knee replacement.
This surgical system is a robotic arm that's guided by your surgeon during the procedure. This increases control and precision for the surgeon and allows them to make adjustments during the surgery as needed.
The Mako system is currently offered at Bristol Regional Medical Center, Johnston Memorial Hospital, Holston Valley Medical Center and Johnson City Medical Center.
Learn more about the Mako robotic-assisted arm surgical system.
Mazor X Stealth™ Edition robotic guidance system
The Mazor X Stealth robotic guidance system assists with precision and predictability during spinal surgical procedures.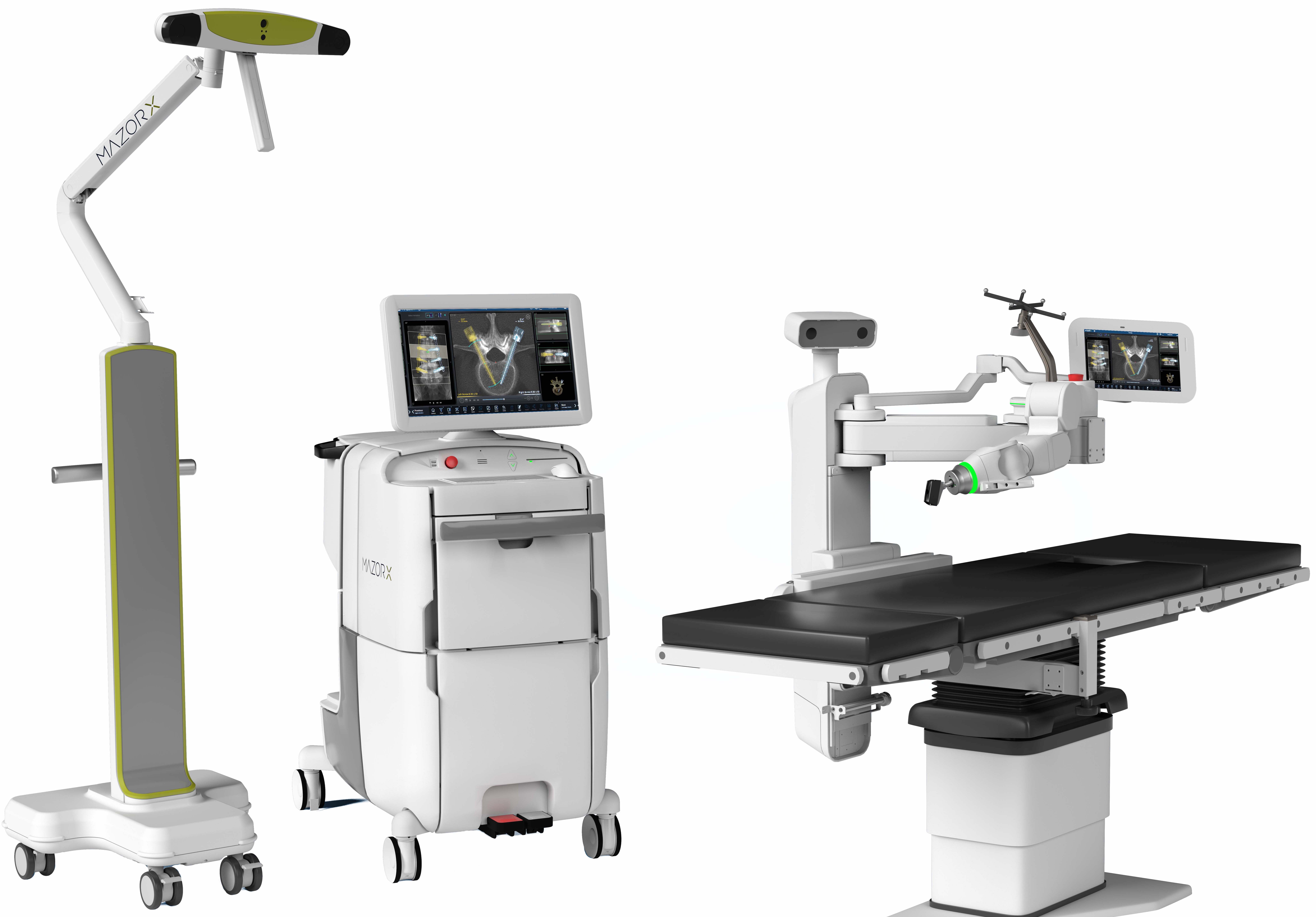 Mazor X combines a computer and specialized software and instruments to help surgeons plan where and how they will operate on your spine. The system utilizes an automated robotic arm to hold key surgical instruments in place for the procedure. The robotic guidance system helps your surgeon execute their plan and perform the surgery with enhanced precision.
This offers your surgeon:
A customized approach to match your specific needs during surgery
Increased visualization and control that's only possible with robotic-assisted surgery
The Mazor X Stealth system is currently offered at Johnson City Medical Center.
ExcelsiusGPS®
ExcelsiusGPS is a robotic navigational platform that surgeons use for accurate alignment during spine surgery. The system allows your surgeon to visualize, plan and navigate your anatomy in real-time.
This system utilizes images to help the surgeon determine the size and placement of screws during a procedure. This surgical plan guides the robotic arm to a specific region of the spine, much like a planned route you would see on a GPS. The pathway is used to accurately place screws using instruments.
Throughout the procedure, the surgeon continuously monitors these instruments and implants. This procedure allows for less tissue damage, smaller incisions and a shorter hospital stay for patients.
The ExcelsiusGPS system is currently offered at Bristol Regional Medical Center.
Find out if robotic-assisted surgery is right for you
Consult with your doctor or surgical team if you're curious if robotic-assisted surgery is the right choice for you.
Your care team will always take the steps to work with you and your family to find the best possible path forward to getting you healthy.
Book a follow-up appointment
Make a follow-up appointment with your general surgeon by clicking the button below to access our online scheduling portal.
Patient Stories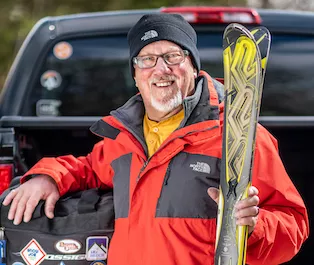 I had surgery using the da Vinci robot and, I'm telling you, it was awesome. It was like nothing I ever expected.