Overview
Skip the wait and connect online 24/7 with a telehealth urgent care video visit
What is a Virtual Urgent Care visit?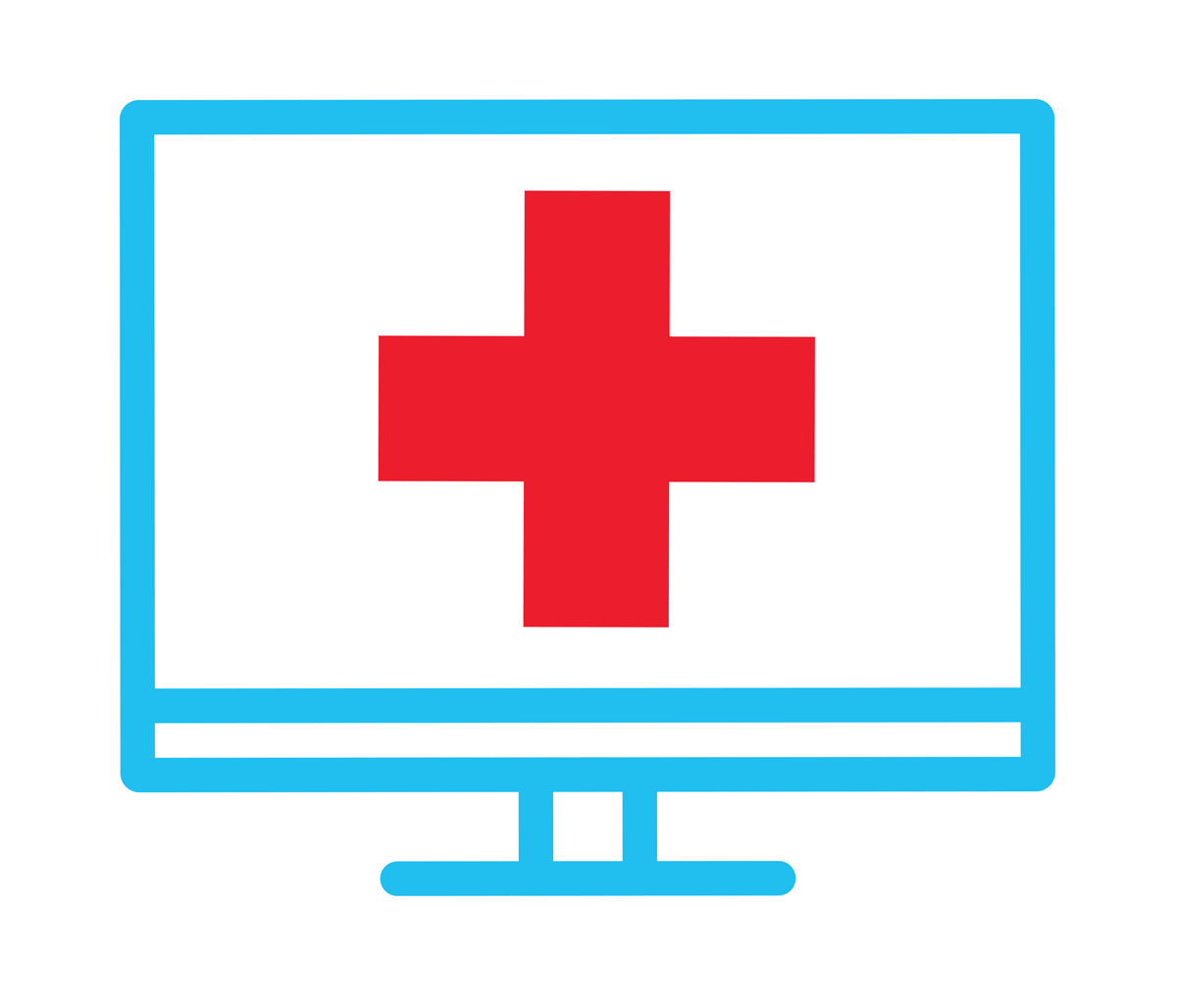 Ballad Health virtual urgent care video visits are a fast, convenient alternative to an in-person visit. Virtual Urgent Care visits can address more health conditions and services than you might expect and are available to adults and children.
Virtual urgent care visits are available 24/7, for people in:
Tennessee
Virginia
North Carolina
A Ballad Health Virtual Urgent Care video visit will provide the same quality care you'd expect from an in-person visit while saving you time and travel.
How does a Virtual Urgent Care video visit work?
With Ballad Health's virtual urgent care, you can connect directly to a local healthcare provider using your desktop computer, laptop, tablet, or smartphone – all from the comfort of your home.
A Virtual Urgent Care video visit requires an appointment, and most appointments are available in an hour or less.
Our online urgent care is a cloud-based telehealth platform that offers on-demand access to care for several common illnesses and conditions.
A healthcare provider will listen to your concerns through a secure video connection, answer your questions, and recommend a treatment plan.
Schedule a Virtual Urgent Care Visit
Holiday hours: Closed on Thanksgiving Day and Christmas Day.
Medical emergency? Visit your nearest E.R. or call 9-1-1 immediately.
Conditions we treat
The Ballad Health Virtual Urgent Care Clinic treats a variety of illnesses and injuries, including:
Cold or sinus infection*
COVID treatment
Influenza*
Hay fever/allergies
Mild asthma exacerbations
Runny nose, congestion, sore throat and cough*
Seasonal allergies
Strep throat*
*May require in-person testing.
Canker or cold sore
Eye infections or discharge
Pink eye
Stye
Swimmer's ear
Tooth infection or pain
True eye pain should be evaluated in person, as should acute visual disturbances.
Female bladder infections and urinary tract infections
Vaginal yeast infections
Acne
Athlete's foot
Diaper rash
Eczema
Fungal skin infection (tinea), e.g. jock itch, ringworm, etc.
Head lice
Impetigo
Insect or animal bites
Minor burns, cuts and rashes
Poison ivy/oak
Recurrent genital herpes (not new onset)
Ringworm
Scabies
Shingles
Skin abscess or wounds
Skin candidiasis (yeast infection of the skin)
Skin irritation (contact dermatitis)
Other unwanted skin conditions
Constipation and/or diarrhea possibly
Gastroenteritis
Heartburn or acid reflux
Mild abdominal pain not associated with a fever or vomiting
Arthritis flares
Gout
Focal bony, joint or soft tissue pains not associated with a fever, acute trauma or a sudden onset, e.g. ongoing elbow pain, ongoing pain in the bottom of the foot, etc.
Minor back pain (not associated with trauma)
Sprains and strains*
*May require X-rays or an in-person exam.
Limited, based on your history, symptoms and examination. Not associated with fever, acute trauma, visual disturbances focal tingling, numbness or loss of function.
Refills for short term if the patient is visiting the area or can't get in to see their PCP – these types of requests will be evaluated on a case-by-case basis. Controlled medications are not available for refill through the virtual urgent care clinic.
Medication to prevent an illness or invection

Influenza prevention if acutely exposed
Postexposure to pertussis (whooping cough)

Travel medication

Malaria prevention
Motion sickness prevention
**Medication refills for controlled medications are not available through the virtual urgent care clinic.
If you have symptoms of heart attack or stroke, or feel that you are in danger, call 911 or go to the nearest emergency room (ER) immediately. Please visit an emergency room if you are experiencing shortness of breath or chest pain.
*Flu and strep throat consultations require a visit to a local urgent care clinic where a rapid test can be performed to confirm diagnosis.
Virtual Urgent Care benefits
Benefits of a Virtual Urgent Care video visit include:
No travel
No waiting rooms
Easy to do complete, wherever you are located (in Tennessee, Virginia or North Carolina)
Ideal for consults, follow-up visits, questions, and prescriptions
Private and secure connection via the Ballad Health app
Personal, face-to-face communication
Predictable and comfortable format
For many visit types, it is as valuable as an in-person visit
In-person visits
You may need to visit a local urgent care when testing or diagnostics is necessary to confirm your diagnosis.
If your condition isn't listed on this page, please visit an urgent care location near you.
Virtual Urgent Care fees
For just a $49 self-pay flat fee, the Virtual Urgent Care Clinic lets you skip the wait and schedule an appointment with a provider from the comfort of home.*
You can choose to pay the $49 fee out of pocket or, if you have insurance, the co-pay toward your deductible. Contact your insurance provider for details on coverage and associated fees.
Your Virtual Urgent Care visit will include a diagnosis and – if necessary – prescriptions.
*Some consultations may require a visit to a local urgent care clinic for testing or to confirm a diagnosis.
Billing notes
The $49 out-of-pocket fee does not include the cost of medication, additional required in-person testing and/or diagnostics.
The Virtual Urgent Care Clinic name will not appear on your bill. The billing department noted will be the Ballad Health Urgent Care at Colonial Heights.
Hours
Holiday hours for Virtual Urgent Care
Closes at 1:30 on Christmas Eve
Closed Christmas Day
For emergency care while we are closed, please go to your local E.R. or call 9-1-1 right away.