Niswonger Children's Stories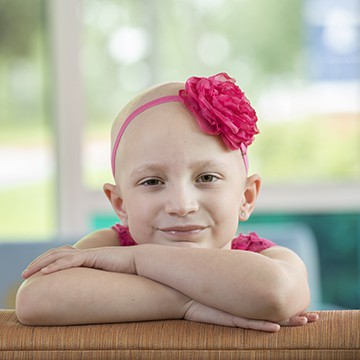 Ellee's story
Acute lymphoblastic leukemia
– Abingdon, Virginia
In January 2017, 5-year old Ellee's journey started with excruciating leg pain and a visit to Niswonger Children's Hospital's emergency room. Within a few hours, she was admitted and diagnosed with acute lymphoblastic leukemia, then flown to Memphis two days later.
After additional diagnoses deemed her high risk, Ellee embarked on an intense chemotherapy treatment that required her and her mom, Shauna, to spend most of that year in Memphis. Relief came when Ellee and her mother were able to come home for visits to Abingdon, Virginia, for a week or two at a time. While home, Ellee was able to get her labs checked and make visits to the pediatric oncology clinic at Niswonger Children's Hospital.
"It was wonderful to be only 45 minutes away from her doctors," Shauna said. "Otherwise, we wouldn't have been able to come home."
Now, Ellee is two years into her treatment, and her family is glad she can have her weekly treatments close to home at Niswonger Children's Hospital. "While we were in Memphis, we missed our family. I'm just so grateful that the affiliate clinic is here because the four of us are able to be a family again — that's important medicine, too," says Shauna. "If it wasn't for Niswonger Children's Hospital, we would have been in Memphis for almost three years."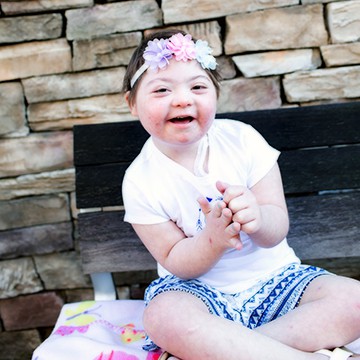 Arimina's story
Down syndrome, acute lymphoblastic leukemia
– Grainger County, Tennessee
Named after her great grandmother, Arimina (Air-ah-mine-ah) is a little girl who is as special — and as strong — as her name, which means "soldier." Born with Down syndrome and now diagnosed with acute lymphoblastic leukemia, Arimina and her family have bravely faced some tough times.
When Arimina was first diagnosed with leukemia, she and her mom, Amy, were sent to Memphis, where they learned Arimina would need a 120-week course of treatment. Devastated to think of being so far away from family in Grainger County, Amy was relieved to find out Arimina could have the treatments at the pediatric oncology clinic at Niswonger Children's Hospital, only a 90-minute drive from home.
"It would have broken my heart to have to try to figure out how to stay in Memphis all that time," said Amy. "Our family would have been separated for so long, and we need each other now more than ever."
Because she has Down syndrome, Arimina has limited mobility and issues with motor skills. Amy said she has been impressed at how the child life specialists, nurses and physicians have been attuned to Arimina's special needs to make her feel safe and welcome. "They really know how to handle things and take extra time with her," Amy says. "I am so glad Niswonger Children's Hospital is here. We don't know how we would do it without them."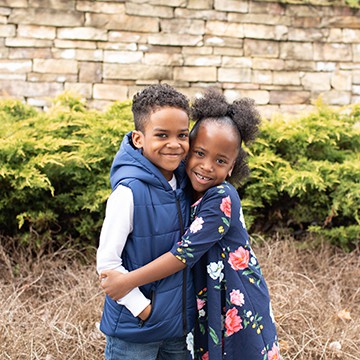 Ayden and Ava's story
NICU family care
– Johnson City, Tennessee
Kim didn't expect to go into labor three months before her due date, which meant she would spend the rest of her pregnancy in the hospital. Of course, she didn't expect her babies to be born two months early weighing less than 3 pounds, and she certainly didn't expect to have a hysterectomy following a C-section.
When the twins were born, two NICU (neonatal intensive care unit) teams were set up, one for each baby. Then, when the doctor had trouble stopping the bleeding following her C-section, her husband Harold provided consent for a hysterectomy. Afterward, the nurses were understanding and encouraging, explaining the procedures and care provided to Ayden and Ava.
When the twins went home at two months old, the nurses continued to provide support for Kim as they followed up with her.
"They weren't just there to take care of my babies; they were there to take care of me, as well," recalls Kim. "I don't know if they knew how much that meant to me."
Today, Ayden and Ava are typical kindergarteners, and Kim is grateful for the caregivers at Niswonger Children's Hospital, who gave them a happy ending.