Internal Medicine Residency – Abingdon
Image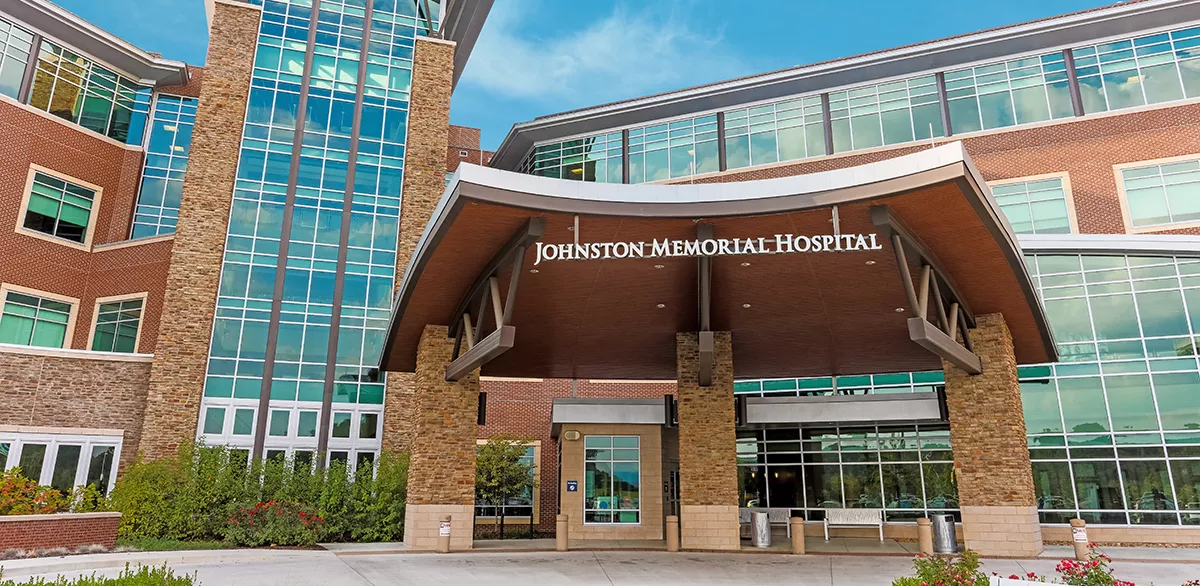 Residency at Johnston Memorial Hospital
Welcome to the Ballad Health Internal Medicine Residency Program at Johnston Memorial Hospital in Abingdon, VA. Nestled in the heart of the breathtaking Appalachian Highlands, our program not only offers comprehensive internal medicine training but also provides a unique opportunity to make a lasting impact on the diverse and vibrant community we serve.
This program gives residents the opportunity to work one-on-one with attending physicians, as well as the support and guidance to pursue the internal medicine specialty or research that's right for them. When your residency training is completed, you'll be well prepared to serve and care for any community as a licensed physician.
Watch the video below to learn more about the program's offerings and hear what the residents themselves have to say about their unique experience at Johnston Memorial Hospital. 
"We have some attendings here that graduated from our program, and just to be honest, they're probably some of the best doctors I've ever worked with, even though they're recently out of their training." 

– Rand Wasson, D.O. 

2021 Internal Medicine Chief Resident 
About our residency program
Deciding the next steps in your career isn't easy, so we want to share the opportunities this program has to offer. In addition to being a great place to work, there's adventure to discover in this mountain community. 
For more details, look at our program's AMA listing.
Availability & how to apply
Johnston Memorial Hospital offers six openings per year for new residents. 
Applicants for the internal medicine residency program must use ERAS to apply: https://students-residents.aamc.org/applying-residency/applying-residencies-eras/
Benefits & salary
We are committed to providing our residents with competitive salaries, educational support, and an extensive range of benefits to ensure their well-being and professional growth. Take a look at this residency's competitive salary and excellent benefits.
Curriculum
Our residency programs feature a longitudinal training experience where participants learn the skills required to provide all-inclusive care to patients ages 17 and older.
Continuity clinic/ambulatory training will be longitudinal at the Mountain Laurel Internal Medicine clinic over the 36 months of training. The continuity clinic utilizes the Yale Outpatient Clinic teaching curriculum.
Didactics are held weekly and include three hours of core conference lectures and a one hour grand rounds lecture each week.
See the internal medicine curriculum.
Affiliation & accreditation
Johnston Memorial Hospital is affiliated with the Edward Via College of Osteopathic Medicine in Blacksburg, VA, by providing VCOM medical students clinical clerkships to complete their medical education.
The program is accredited by the Accreditation Council for Graduate Medical Education (ACGME).
Leadership & current residents
Take a moment and get to know who you'll be learning from and working with in the Johnston Memorial Hospital Internal Medicine Residency. 
Additional program details
The program has an active Journal Club; Harrison's Club; monthly Morbidity and Mortality conferences; bi-weekly Clinical Case Reports and weekly Guideline presentations.
The program pays for annual ACP membership and provides access to MKSAP online. Residents are also given access to the New England Journal of Medicine testing bank.
Why Ballad?
Nestled in the scenic Blue Ridge Mountains, Southwest Virginia is a great place to work, play and live. Experience the great outdoors or just spend time in Abingdon's historic downtown, which was voted Best Small Town Food Scene in the Country by USA Today's 10 Best from 2019-2022. 
Come get to know us and our story.
Want to learn more?
We'd love to talk to you more about the program, so don't hesitate to reach out. You can reach us at (276) 258-4455.
Or use the following mailing address for all graduate medical education at Johnston Memorial:
Attn: Graduate Medical Education, 4th Floor  
Johnston Memorial Hospital  
16000 Johnston Memorial Drive  
Abingdon, VA 24211